Garret TenBroek CPA
418 3rd Ave W
Mobridge SD 57601
Phone: 605-845-7410 or 1-888-845-7410
View Website
Full Information
Garret TenBroek CPA
Contact:
Garret TenBroek
418 3rd Ave W
Mobridge SD 57601
Phone: 605-845-7410 or 1-888-845-7410
View Website
Garret TenBroek CPA is a Public Accounting Firm providing Accounting Services, Tax Preparation, QuickBooks Professional Advisor, Bookkeeping, Consulting, and Seminars.
Our Firm
About Our Firm
For more than 20 years, Garret TenBroek, CPA PC has served as a trusted business partner to clients throughout the central and western South Dakota area. Established in 1995 by Garret TenBroek, we've been providing services to individuals and to businesses of all sizes.
Over the years, we've grown to a firm consisting of 6 accounting professionals and 3 support staff, all ready to serve you and help you fulfill your plans, goals and dreams.
Your success is our success, and all of us here at Garret TenBroek, CPA PC look forward to working together with you to achieving the bright financial future you deserve!
Our Team
Garret TenBroek, CPA PC is built on a proud tradition of service, technical expertise, and innovative thinking. Our staff's experience and academic credentials give our clients the depth of knowledge you'll find in a larger firm, while our dedication to superior customer service offers the personal, one-on-one approach smaller firms are known for. We hope you'll take a few minutes to get acquainted with our staff!
Garret TenBroek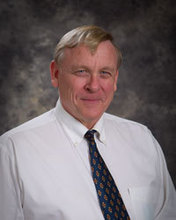 Certified Public Accountant (Oahe Basin)